The Foresight Advanced Materials for Biotechnology and Precision Health and Medicine with AI Symposium is organized by the Ministry of Science and Technology (MOST), Science and Technology Division of Taipei Economic and Cultural Representative Office (TECRO) in Japan and the following academic research institutions:
Kyoto University
Nara Institute of Science and Technology (NAIST)
Fu Jen Catholic University (FJCU)
National Tsing Hua University (NTHU)
Japan Science and Technology Agency (JST) is also invited to join this symposium. Talks of various pioneering topics on biotechnology will be given by experienced and renowned scholars from these prestigious institutes. Together, we aim to catalyze research collaboration between Japan and Taiwan so that both may thrive mutually in the ever-advancing field of biotechnology.
Where
Online Symposium via Microsoft Teams
When
11th November 2021
09:00am - 17:00pm Taiwan Time Daily
10:00am - 18:00pm Japan TIme Daily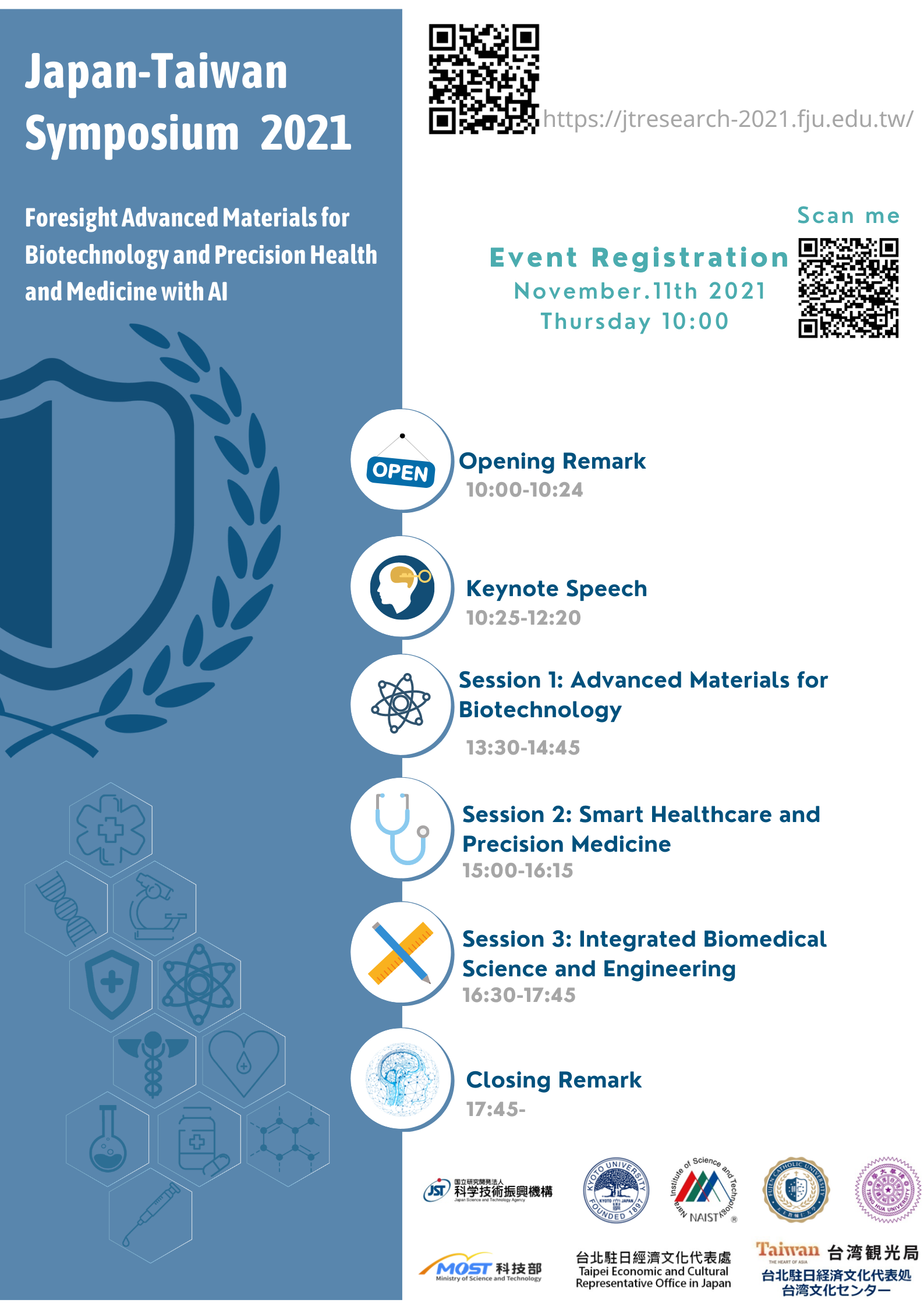 更多資訊請至官網:https://jtresearch-2021.fju.edu.tw/
詳細議程資訊請詳參附件。